Known for leading small classes and using innovative, interdisciplinary and integrative curriculum, Appalachian faculty are dedicated to research and student mentorship and invested in new strategies and technologies.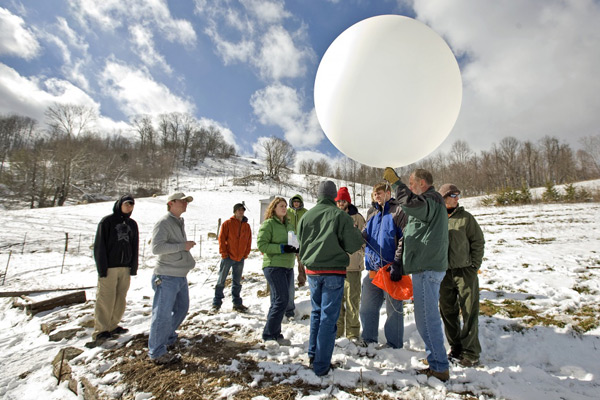 Academics Quick Facts
16:1 student/faculty ratio
27 - average class size
6 undergraduate colleges, 1 music school, and 1 graduate school
More than 150 undergraduate and graduate degree programs
23% of our students study abroad
210,000 square-foot library
930 full-time faculty – 99% have highest degree in their fields
Faculty of Distinction
Of our more than 900 full-time faculty members, 99% hold the highest degree in their fields. The mentorship they provide our students is life-changing.Learn more >>
Research at Appalachian
Appalachian supports the research, creative and scholarly endeavors of Appalachian faculty, staff and students with many resources. Student research is fostered under the close mentorship of faculty experts.
The Value of an Appalachian Education
How will your Appalachian education prepare you for success in the job market and in life? Our alumni sound off:Learn more >>
Service-Learning at Appalachian
At the intersection of classroom learning and real world experience, a very powerful education occurs.
Learn more >>
Appalachian Graduates Add Value to the State Economy
In 2012-13, the accumulated contribution of former Appalachian students employed in the North Carolina workforce amounted to $1.4 billion in added state income to the North Carolina economy, which is equivalent to creating 23,372 new jobs.Learn more >>
Support and Resources
Additional Learning Opportunities