Diet Coke and Mentos: What is really behind this physical reaction?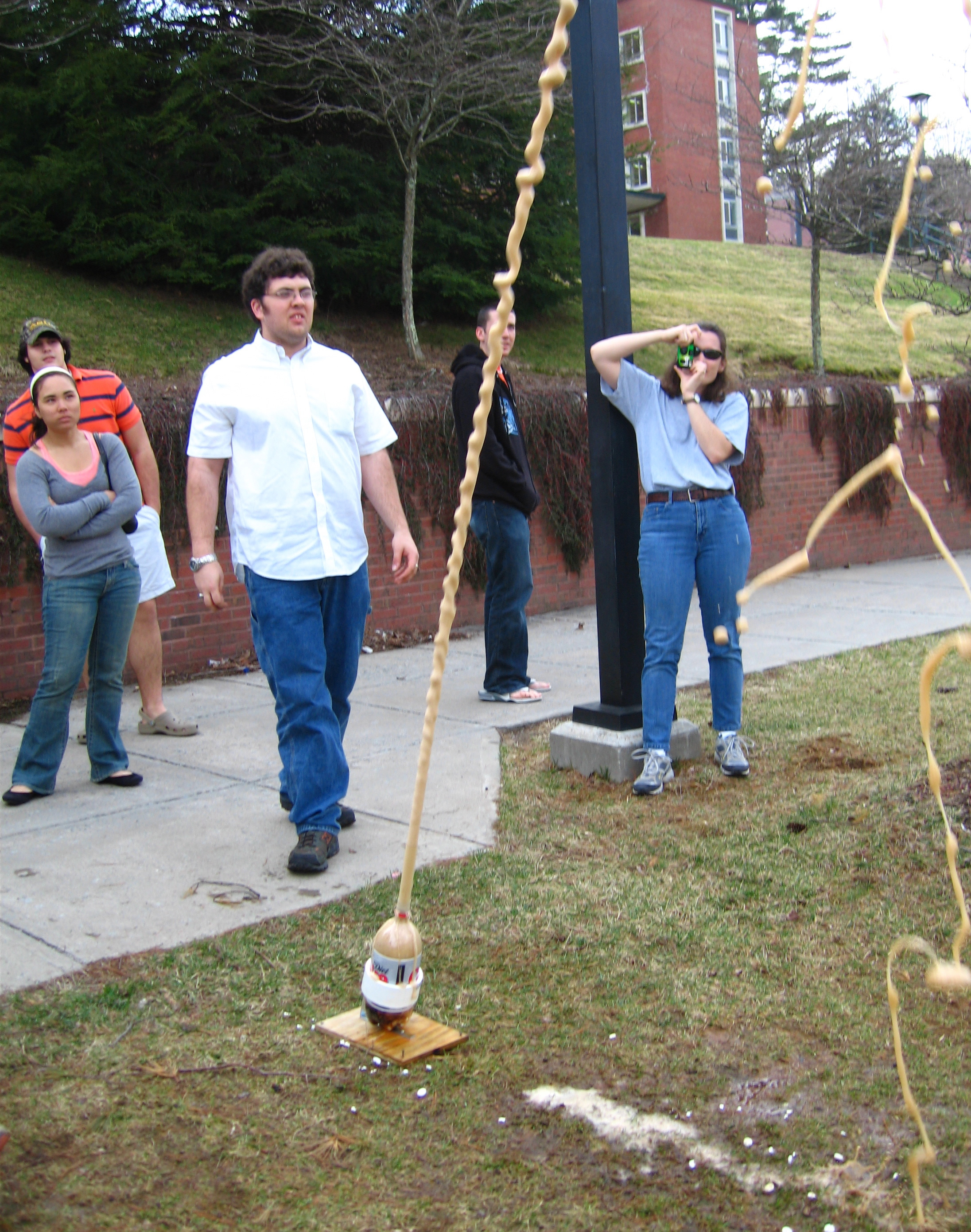 For a full explanation, see my paper in the American Journal of Physics June 2008 edition, or "Soda Pop Fizz-ics" in The Physics Teacher, vol. 46, 2008.
For a shorter explanation, pictures of the reaction and my students, etc., see a copy of a recent talk I gave on this subject.
If you want to see the original assignment I made to the PHY2210 class that led up to all this nonsense, click here.
If you want to see the powerpoint file containing the abstract and poster that the PHY2210 students presented on research day, click here. In order to teach the students scientific communication skills, they had assignments to write abstracts and make posters presenting this project for ASU's annual Celebration of Student Research and Creative Endeavors day.
The students and I were greatly inspired by the work of the guys at Eepybird and Mythbusters. A lot of our research into the subject was based on the original hypotheses that the Mythbusters team discussed on one of their shows.
In addition to publication in the American Journal of Physics, our work has received some attention from the press. It was recently the subject of an article in the Chronicle of Higher Education, New Scientist, online ABC news, and a Brazilian news program.
Thanks so much to the Petroleum Research Fund, NC Space Grant, and the College of Arts and Sciences at Appalachian State University for providing some funds to help out with this project!