In Appalachian State University's Innovation Campus project, the term "campus" refers to both physical space and collaborative spirit.
This initiative is expected to have a powerful impact on the region's economic development by expanding and enhancing Appalachian's curriculum to produce a workforce of critical thinkers who are capable of developing economically, environmentally and equitably sound communities.
The Innovation Campus will be located at the site of the former Broyhill Inn and Conference Center on Bodenheimer Drive and the edge of the neighboring Nature Preserve.
New facilities being discussed are:
A 15,000-square-foot Conservatory for Biodiversity Education and Research, partitioned into spaces for research, teaching and demonstration.
Eight greenhouse rooms.
Workspace for multidisciplinary projects.
Research/lab/studio space renewable energy labs.
Conference rooms.
Expanded exhibition space.
The Innovation Campus will embrace multiple disciplines and include collaborations both on campus and with the community. It will bring together expertise found in the Appalachian Energy Center, the Center for Appalachian Studies, the Research Institute for Environment, Energy, and Economics, the Center for Entrepreneurship, and the Small Business Technology and Development Center.
This project is described in Appalachian's Master Plan 2025 as "The Broyhill Innovation District." (page 87)
How is it funded?
The Bodenheimer Drive property has been designated as millennial campus space since 2015. This gives Appalachian the flexibility to develop the property with private sector firms, issue bonds or lease the space.
Who will benefit?
Students who will become tomorrow's solution-makers, as well as the community, state, region and beyond who are served by the increased student engagement with research, creativity, innovation, design thinking and entrepreneurship.
How does it support UNC System Goals and Metrics?
Appalachian can produce more graduates in the critical workforce areas for North Carolina — identified in the UNC System's strategic plan as STEM, health sciences, K-12 education and emerging workforce areas — who are capable of addressing the needs of the world.
Status
The full Innovation Campus may not be realized for 10 years. University leaders are in the planning stages for the proposed facilities, beginning with the botanical conservatory which can demonstrate, on a small scale, the envisioned interplay of the Innovation Campus.
A 360-degree view of the future Innovation Campus site, which will include the Conservatory for Biodiversity Education and Research. Video by Marie Freeman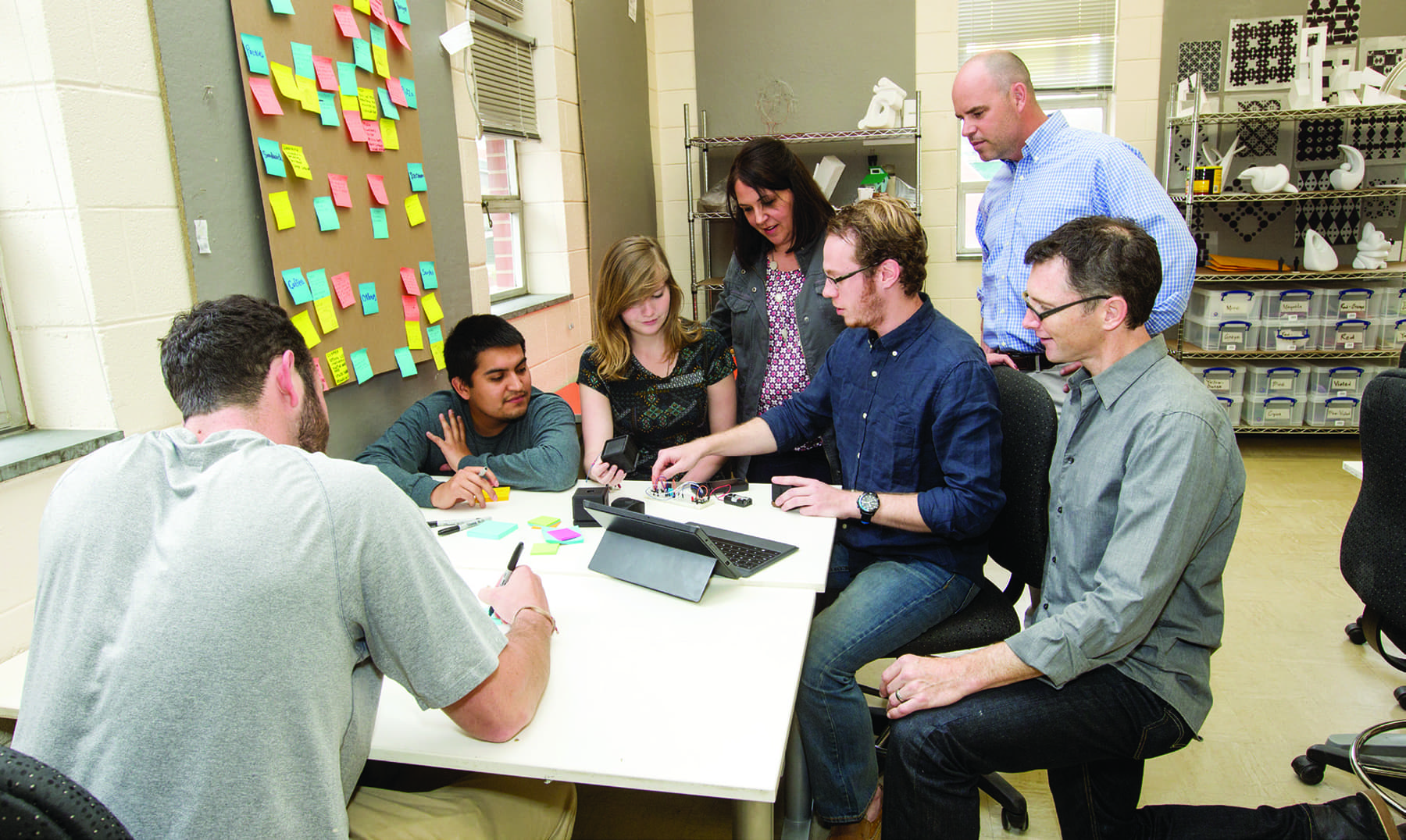 Collaboration, both on campus and with the community, will be a primary emphasis of the Innovation Campus. Photo by Marie Freeman