Among the areas in which Appalachian State University has signed an agreement with the UNC System to prioritize in support of the UNC System strategic plan is low-income completions.
This item addresses the UNC System's goal to continue its proud heritage of access and student diversity.
Appalachian's agreement:
By 2021–22, produce 1,600 low-income graduates, an increase of 24.2% (312 additional low-income completions over a base of 1,288).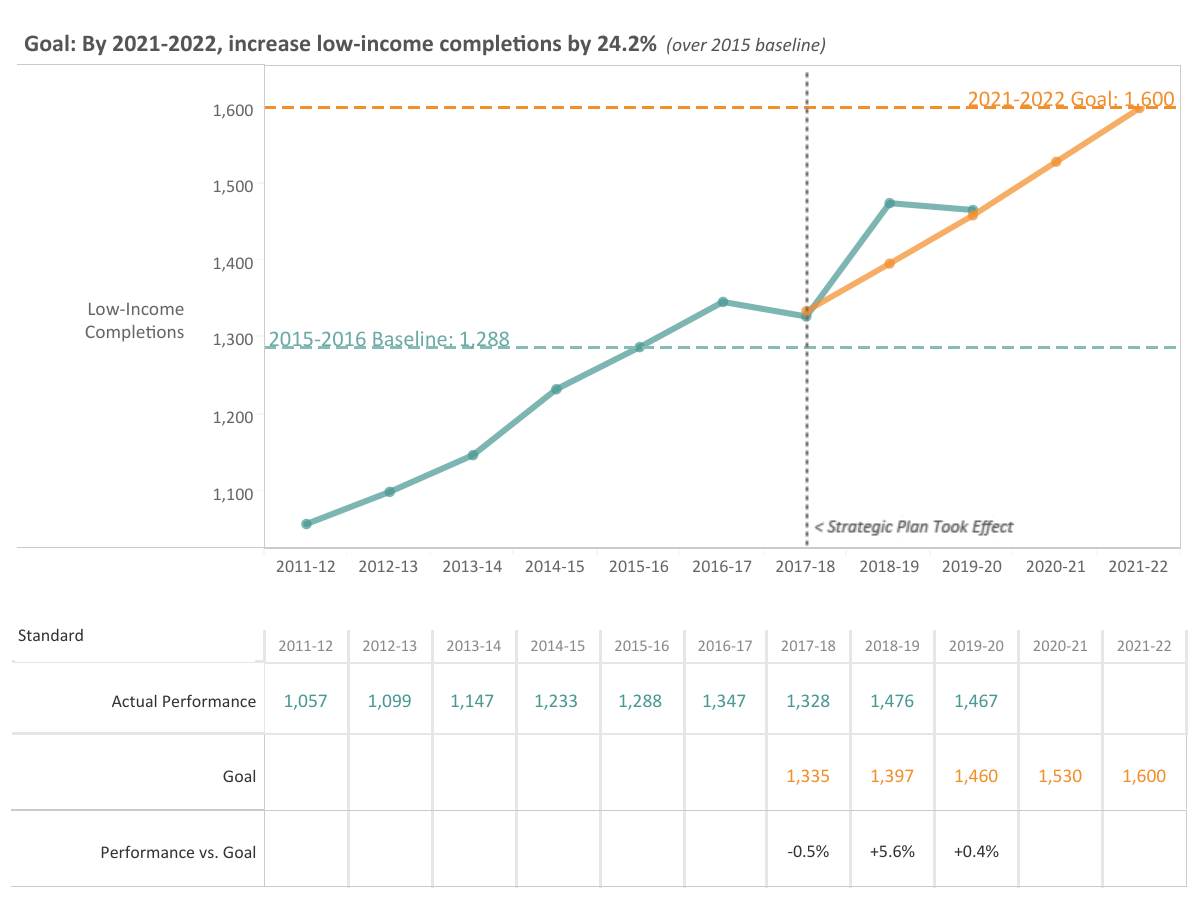 What constitutes "low-income completions"?
The UNC System strategic plan defines low-income completions as the number of in-state undergraduates who both:
Received a baccalaureate degree in the current academic year.
Received a federal Pell Grant within the last 5 years.
Five-year Performance Goals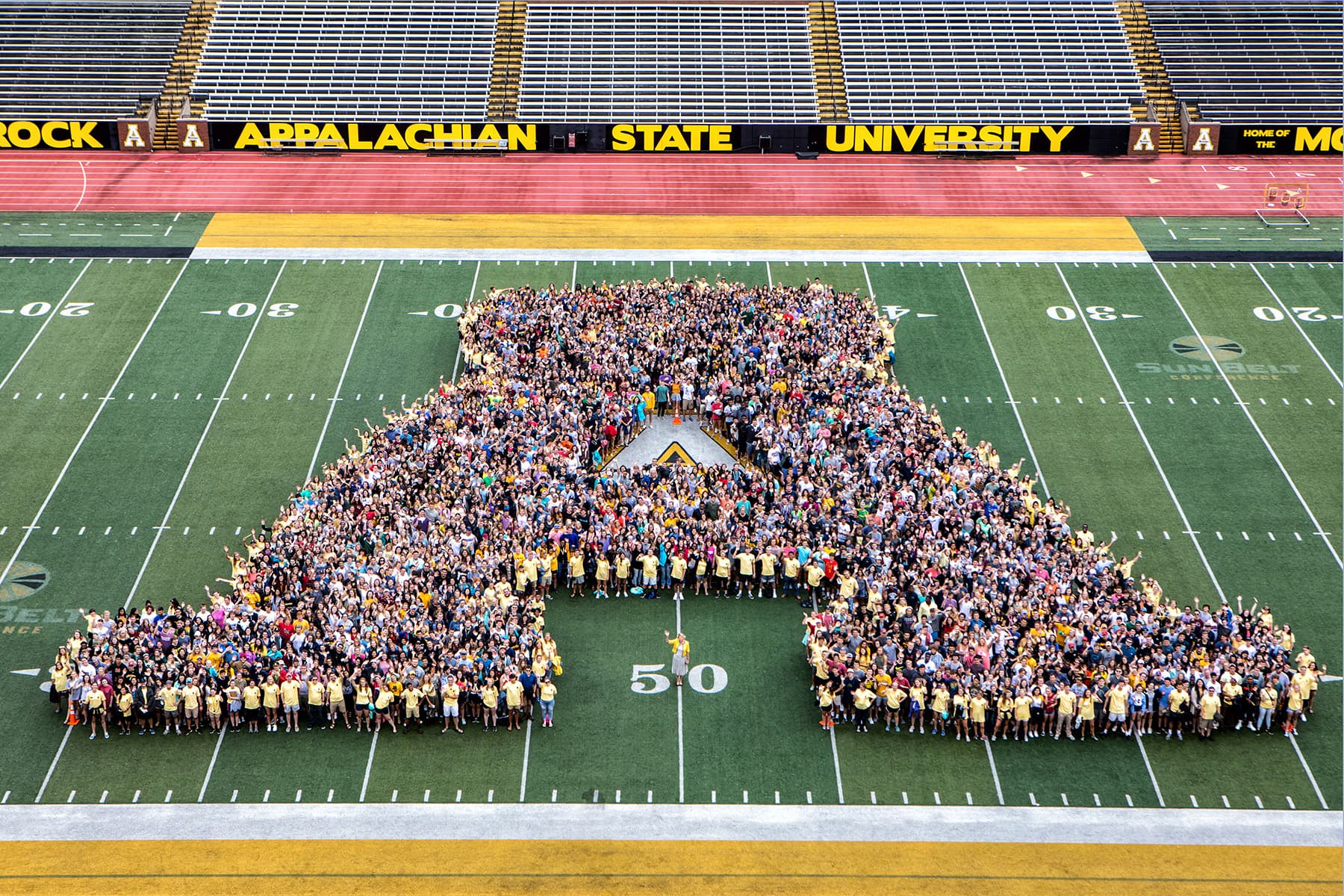 First-year students form the Block A in Kidd Brewer Stadium following convocation on Aug. 20, 2018. Photo by Marie Freeman