Brian W. Zimmer
LECTURER

108B Rankin Science South
Department of Geology
Appalachian State University
572 Rivers Street
Boone, NC 28608

Courses:
Geology 1103 Lecture
Geology Labs 1101-1105
Fire and Ice: Geology in Iceland Field Course
First-year Seminar (A Walk in the Woods; Juggling and the Circus Arts)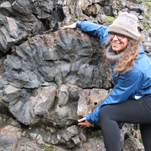 Research Interests:
I study a wide range of volcanic features and processes through field mapping and laboratory analyses. Most of my work revolves around phreatomagmatic processes or the interactions of magma and water during volcanic eruptions. My work is focused on terrestrial systems such as subglacial volcanism and groundwater-influenced volcanic features such as tuff rings, cones, and maars.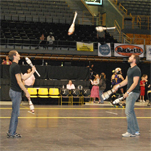 Other Campus Affiliations
In addition to my teaching and research, I am involved with a number of groups and events on campus. Each spring I, in conjunction with the Office of Sustainability, organize the Spring Sustainability Film Series. The series has been running since 2009. I also coordinate the Geology Department's sponsorship of the Banff Mountain Film Festival that comes to App each year. I am also the faculty advisor for the Appstate Juggling Club, Slacklining Club, and VoiceMale.