The Desire to Educate
Appalachian State University began as Watauga Academy, founded in 1899 by Dr. B.B. Dougherty, his brother D.D. Dougherty, and D.D.'s wife, Lillie Shull Dougherty. They shared the dream of helping children in North Carolina's "lost provinces" discover educational opportunity to match the splendor of the mountains in which they lived.
This tiny academy quickly evolved into a school preparing quality teachers to serve our state and beyond. Building on this strong foundation, Appalachian grew into a destination of choice for high-achieving, intellectually curious students wanting to be engaged in the community.
The Early Years
Known as one of North Carolina's greatest educators, B.B. Dougherty led the institution for 56 years – from its humble beginnings as Watauga Academy to Appalachian Training School for Teachers, the two-year Appalachian State Normal School and later the four-year Appalachian State Teachers College. The pioneering spirit necessary to overcome the area's isolation and hardships quickly characterized the institution, giving Appalachian its special niche in higher education.
Growing into a University
Dr. William H. Plemmons (1955-69) presided over Appalachian's transformation from a single-purpose teachers college into a multipurpose regional university. Yet, the precious features that set Appalachian apart – quality teacher training and a commitment to community spirit, faculty collegiality, and a beautiful mountain setting – remained secure under his leadership.
Known as the builder president, Plemmons oversaw 25 construction projects and strengthened the Appalachian spirit through enhanced activities for students and alumni, creating an interconnected community called the Appalachian Family.
When fire destroyed the administration building in 1966, it symbolized the demise of the old Appalachian and birth of the new. Enrollment exceeded 2,400 by 1958, only to double within 10 years. Full-time faculty grew to more than 300 and became more diverse. During his tenure, Appalachian also began offering master's-level programs.
Nationally Recognized for Innovation
The university became part of the University of North Carolina system in 1971 under the leadership of Dr. Herbert W. Wey (1969-79). He introduced innovations that earned Appalachian national recognition as an institution of change, all while enrollment doubled to about 9,500.
Under his leadership, Appalachian implemented the student teacher program, College of Business, continuing education program and Watauga College, a small residential college within the greater university. It also secured the New York Loft and App House in Washington, D.C., for off-campus scholarly activities. To ensure the university's continued innovation and success, Wey created the Appalachian State University Foundation Inc. to solicit support from individuals, corporations and businesses.
Wey was a prolific writer and researcher. Peers referred to him as the "educational innovator" for encouraging faculty to develop and practice new theories of teaching and learning.
A Leader in Technology and International Education
Dr. John E. Thomas (1979-93) recruited a first-rate faculty, believing that strong, effective teaching should be supported by research and community service. With a focus on improving campus technology and blending it into teaching, Thomas also developed Appalachian's leadership in distance learning, which expanded in the late 1990s and early 2000s to include a formal partnership with 10 regional community colleges. Under Thomas' leadership, Appalachian developed exchange programs in a dozen countries including China, Germany and Costa Rica.
The focus on international education continued with Dr. Francis T.Borkowski (1993-2003), who entered his chancellorship with a respectful vision: to create a distinctive learning environment sensitive to rapid world changes, such as technology and globalization, yet rooted in mountain values and Appalachian's tradition of teaching, scholarship and service.
In May 2003, President Molly Broad appointed Dr. Harvey R. Durham as acting chancellor after 24 years of service as the university's chief academic officer and 14 years prior as professor, department chair and associate vice chancellor. Dr. Durham served as acting chancellor for the school year 2003-04.
The results of these leaders' progressive changes garnered recognition for Appalachian in U.S. News & World Report and other publications as a top comprehensive university. The university's emphasis on international education led the American Council on Education to recognize Appalachian as a model institution for international studies, while programs such as Freshman Seminar, now called First Year Seminar, freshman learning communities and the Summer Reading Program prompted TIME magazine to name Appalachian a "College of the Year" in 2001.
A Destination of Choice
Under the leadership of Dr. Kenneth E. Peacock (2004-14), Appalachian became a destination of choice for high-achieving, intellectually curious students wanting to be engaged in the community.
In addition to small classes and challenging academics, Appalachian became known for its undergraduate research, internationalized curriculum, service-learning and sustainability, both in academic programs and campus practices. The university grew significantly in the areas of healthcare and the nexus of energy, the environment and economics. It received increased national attention for its academics, as well as its three national NCAA football championships in 2005, 2006 and 2007.
Moving Forward Together
At the time Dr. Sheri Everts joined Appalachian in July 2014, enrollment had topped 17,800 and the university was attracting international attention with its entry in the Solar Decathlon Europe 2014 competition in Versailles, France, and students' exhibition of designs in the Milan Furniture Fair. Appalachian was also preparing to host its third annual Appalachian Energy Summit, at which leaders from North Carolina's public and private universities convene to share best practices. On Chancellor Everts' first day in office, Appalachian joined the NCAA's Division I FBS, and in 2015, Mountaineer football brought home a record-setting win at the FBS Camellia Bowl. Under her leadership, Appalachian welcomed the most diverse first-year class in university history.
Under Everts' leadership, Appalachian has distinguished itself as the premier public undergraduate institution in the state of North Carolina. By ensuring a sound foundation in terms of the university's physical infrastructure and the goals and strategic initiatives that empower human potential, Appalachian provides the highest quality setting in which students can grow and learn how to navigate life successfully. Specifically, between 2014 and 2019, enrollment grew to more than 19,000 and, of the undergraduate population, the university increased underrepresented students by 48%, first-generation students by 79% and rural students by 10% (in-state, degree-seeking students who are from Tier 1 and Tier 2 counties, as designated by the North Carolina Department of Commerce). In 2017, Everts launched the Chancellor's Innovation Scholars Program to support research and practice related to the innovation of higher education. In 2018, she led the charge in opening the Appalachian State University Academy at Middle Fork in Walkertown, North Carolina — which serves approximately 300 K–5 students with research-based practices, state-of-the-art literacy instruction, and exemplary classroom instruction and administration — and cut the ribbon on the new Leon Levine Hall of Health Sciences. The university continues to be a leader in sustainability, in part by hosting the annual Appalachian Energy Summit — a platform through which UNC System campuses have worked together to avoid more than $924 million in utility costs.
Chancellor Everts' priorities for moving forward as a campus community include:
articulating the ways Appalachian defines sustainability;
increasing the diversity of our student, faculty and staff populations;
improving wellness, health and safety for our campus community;
integrating global learning into and beyond our classrooms;
supporting faculty and staff;
providing innovative and creative opportunities for our students to engage in and showcase their research;
emphasizing the significance of the difference we can make in communities here and across the world through civic engagement;
securing the necessary resources to energize and sustain these strategic initiatives and support our world-class faculty, staff and students; and
maintaining a focus on slow and steady enrollment growth.
Leadership

Dr. Sheri Everts
Chancellor of Appalachian State University
(2014 - Present)

Dr. Kenneth E. Peacock
Chancellor of Appalachian State University
(2004 - 2014)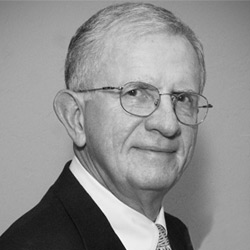 Dr. Harvey R. Durham
Acting Chancellor of Appalachian State University
(2003 - 2004)

Dr. Francis T. Borkowski
Chancellor of Appalachian State University
(1993 - 2004)

Dr. John E. Thomas
Chancellor of Appalachian State University
(1979 - 1993)

Dr. Herbert W. Wey
Chancellor of Appalachian State University
(1969 - 1979)

Dr. William H. Plemmons
President of
Appalachian State Teachers College
(1955-1967)
Appalachian State University
(1967-1969)

Dr. B.B. Dougherty
President of
Watauga Academy
(1899 – 1903)
Appalachian Training School
(1903 – 1929)
Appalachian State Teachers College
(1929 – 1955)
Institutional history
Watauga Academy
1899 – 1903
Appalachian Training School
1903 – 1925
Appalachian State Normal School
1925 - 1929
Appalachian State Teachers College
1929 – 1967
Appalachian State University
1967 – present
Did you know?
University Archives and Records
Open to anyone with an interest in the history of Appalachian, the University Archives houses not only the official records gathered from offices and departments but also the papers of individuals and organizations that are part of the history of the university.