Appalachian State University's beautiful setting in the Blue Ridge Mountains is more than a location. It profoundly shapes how our community lives, works and learns together.
Boone embodies "college town" in the best sense — a place where people say hello on the street and a vibrant downtown is just a block from campus. This may be the career destination you've been looking for.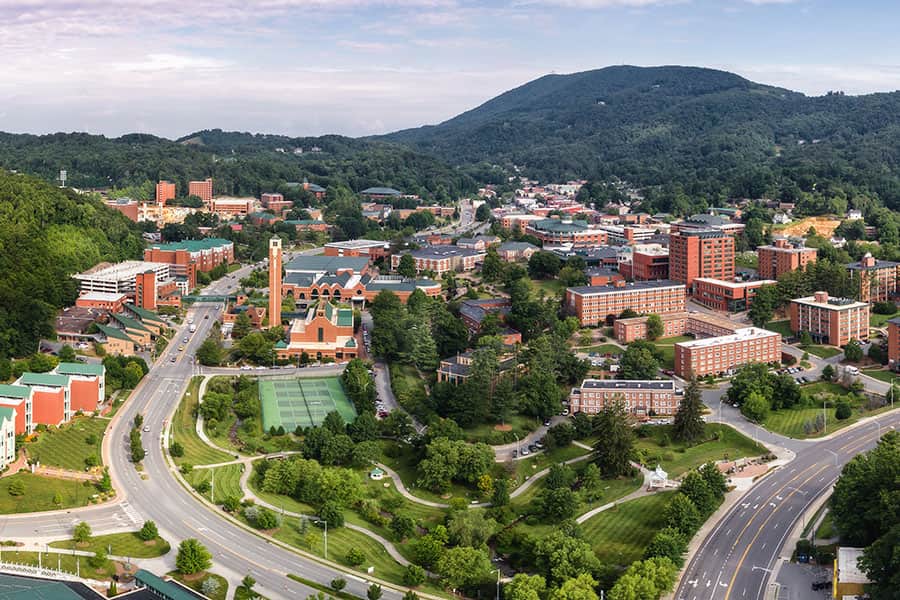 Finding your way to and around campus:
About the area:
Resources and Support:
Benefits
Find out about health insurance, types of leave, domestic partner benefits and more.
About our culture
Accolades for Boone, North Carolina
Southern Living's "South's Best College Towns"
National Geographic Adventure magazine's "Best Places to Live and Play"
Outside magazine's top 10 "Best Towns in America"
USA Today's "10 Great Small Towns with Huge Backyards"
U.S. News & World Report's "10 Best Places to Retire in the U.S."
Matador Network's "25 Coolest Towns in America: 2018"
TripAdvisor's "Hidden Gems: 13 U.S. Towns That Are Diamonds in the Rough"
Trips To Discover's "6 Most Charming Downtown Areas in North Carolina"
News and Events at Appalachian
Read Appalachian Today for stories on the people and programs that make up Appalachian's campus culture.
Who is Yosef?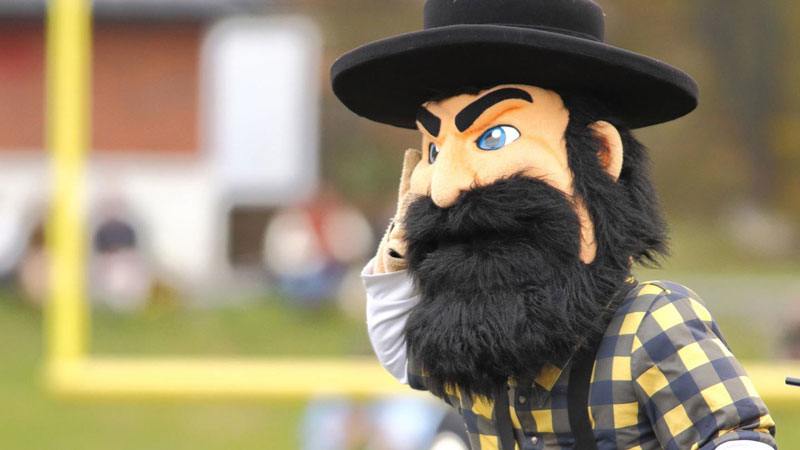 The university mascot is Yosef, which is mountain talk for "yourself." If you are an Appalachian graduate, fan or friend and have a heart filled with black and gold, you are Yosef.
Appalachian State University - Mountains