The premier public undergraduate institution in the Southeast and a national leader in higher education, Appalachian State University is growing at a slow and steady rate.
To continue providing the highest quality setting in which students can grow and learn how to navigate life successfully, the university must ensure a sound foundation — both in physical infrastructure and human potential. We call this high-quality academic and co-curricular environment the App State Experience.
On this site, you will find important information regarding App State's future:
Building the Physical Infrastructure

Our current and upcoming construction projects that develop the built environment to advance App State's core missions of teaching, scholarship and service.

Empowering Human Potential

Our goals and performance metrics that relate to college access, student success, affordability and degree efficiency in creating a better world for all people.
The information on this site aligns with App State's strategic plan, "Empowering Human Potential through the Appalachian Experience," and as such, informs the university's path forward.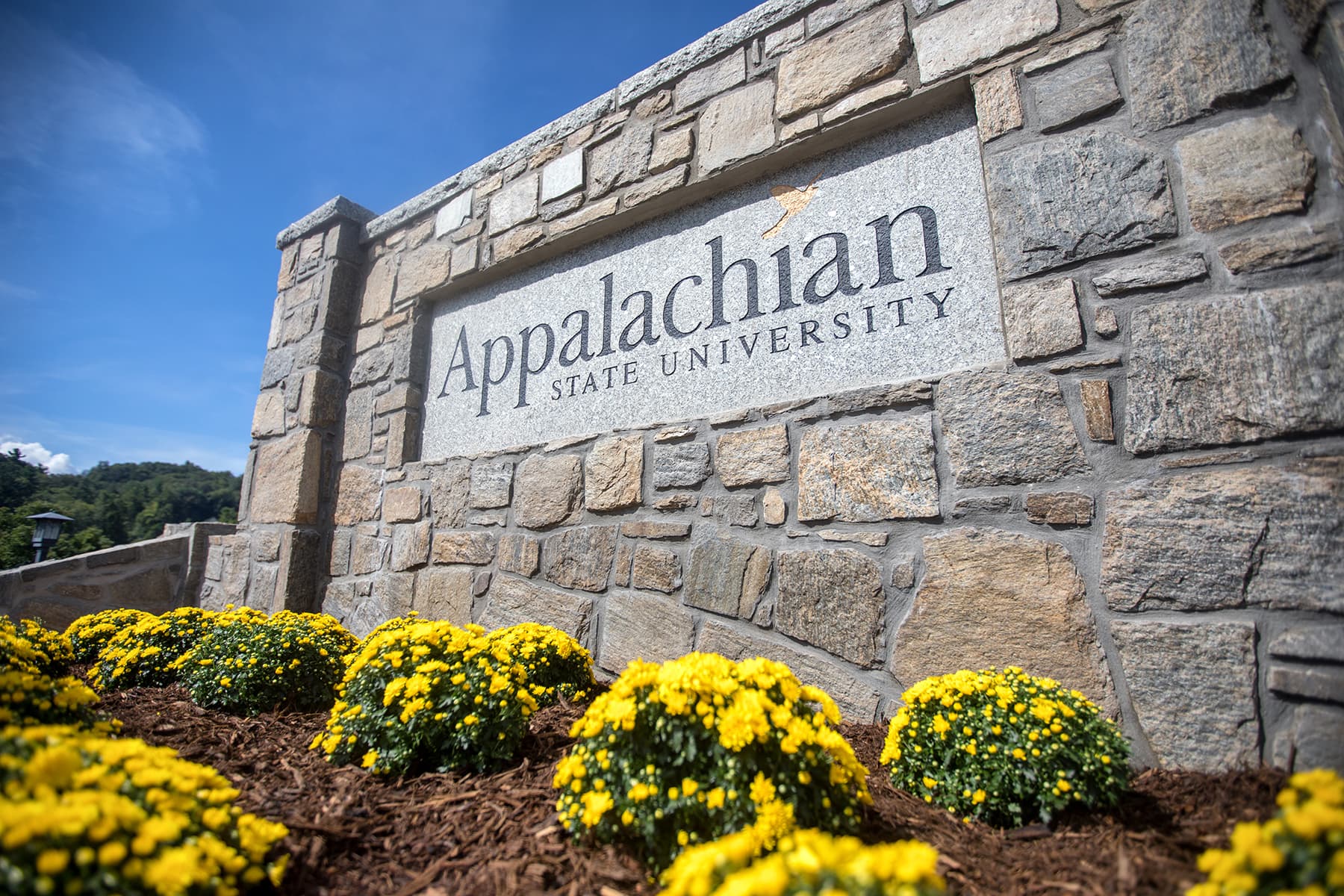 The Appalachian State University sign installed in Founders Plaza in 2018. Photo by Marie Freeman