Program Cost & Financial Aid
Program Fee
The fee for the 2016 program is $4395.65. This program fee is "all-inclusive," meaning it covers airfare and all ground transportation (including a pass for the London underground), lodging, admissions to all museums and cultural sites visited as a group, tickets for all theatre productions attended as a group, workshop fees, and insurance, plus includes a stipend to cover all meals.
Tuition
In addition to this program fee, each participant pays tuition for six credits of summer session. Summer session tuition rates will not be set for 2016 until midway through the 2015-2016 academic year, but will likely be between $825-900 for this program. For more information on summer session tuition rates, visit the Summer Session website.
Financial Aid
Because this is a six-credit program, students can apply for financial aid to help cover costs. Talk to Kim Overcash in the Appalachian State University Financial Aid Office about your options. Also, some study abroad scholarships may be available. Click here to view a list of scholarship resources.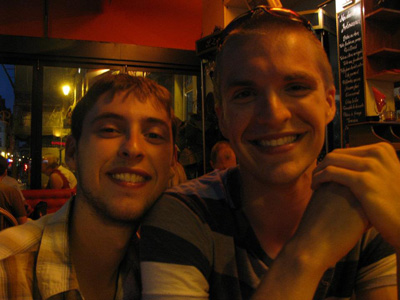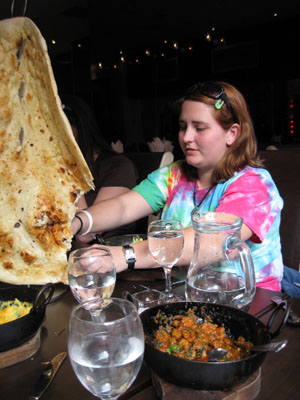 Enjoying dinner in a Paris bistro and a York Pakistani restaurant