Welcome!
"What I have taken away from this program is more than just sights and information. It's a feeling of accomplishment. A feeling of being a part of something."**
This site contains information about the Appalachian State University "Theatre in Europe, Past and Present" study abroad program which is led by Theatre & Dance professors Paulette Marty and Sue Williams. The next program will be offered:
May 16 - June 6, 2016
Please visit the links above to learn more.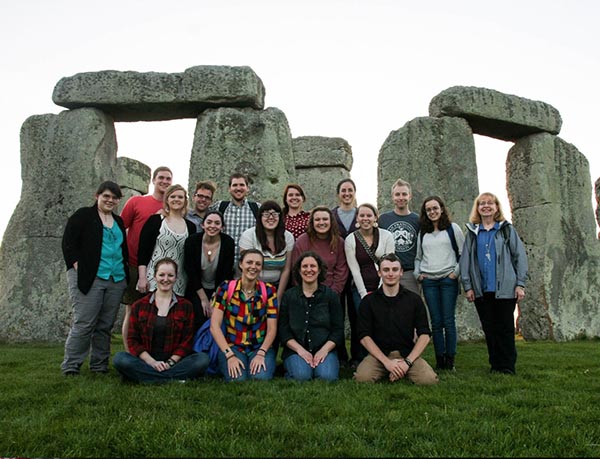 2014 Participants at Stonehenge
Front Row: Katie Kahut, Jessie Woodard, Paulette Marty, Wyatt Nyman
Middle Row: Nicole Gardella, Lindsey Rose, Emily Seigel, Paige Allen, Emily Robinson, Grace Goldston
Back Row: Preston Perrin, Luke White, Phillip Henderson, Sarah Duttlinger, Kira White, Christian Underwood, Molly Winstead, Sue Williams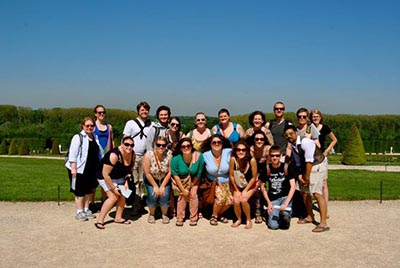 2012 Participants at Versailles Palace
Front Row: Traci Bryant, Allison Shaw, Kayla Gahagan, Emily Candelario, Colleen Longo, Virginia Parker, Jake Dailey, TJ Scott
Back Row: Sue Williams, Melanie Miller, Jon Greene, Victor Rivera, Kellie Letner, Shelby Lingerfelt, Katie Hickling, Paulette Marty,
Tyler Gibson, Brett Stafford, Caroline Reid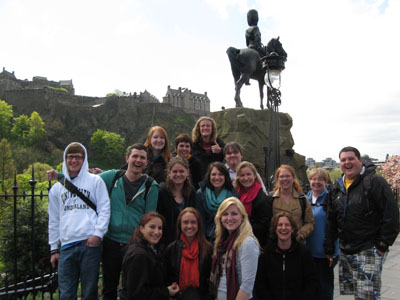 2010 Participants at Edinburgh Castle
Front Row: Amy Fine, Carlyn Holland, Stephanie Grasso, Paulette Marty
Second Row: LB Brown, Will Gwyn, Liz Anderson, Lauren Flynn, Hannah Fuller, Erika Hogan, Sue Williams, LJ Kennedy
Back Row: Allison Collins, Kelley Hayward, Josh Warthen, Joe Rollins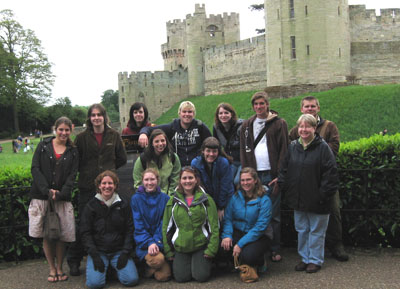 2008 Participants at Warwick Castle
Kneeling: Paulette Marty, Kate Bakewell, Christina Hardin, Laura Williams
Crouching: Ashley Childers, Kat Chaffin
Standing: Audra LaMontagne, James Houston, Brandy Cantrell, Brian Seagroves,
Amy Stein, Jordan Westra, James Ward, Sue Williams
**All quotes in peach are from the journals of students who have participated in the program