Theatre in Europe, Past & Present is a six-credit study abroad program. Each participant registers for the following two courses*:
THR 3730 Early Theatre History and Literature (3 s.h.)**

THR 3531 Special Topics: Contemporary Theatre and Culture in Europe (3 s.h.)

*IMPORTANT NOTE: There are required course meetings from 5:00-6:00 on Tuesdays during the SPRING SEMESTER preceding the program. You MUST be available to attend these meetings to participate in the program.
**ANOTHER NOTE: If you have already completed THR 3730, it may be possible to register you for a THR independent study instead and arrange some alternate assignments. Please contact Paulette Marty if you are interested in pursuing this option.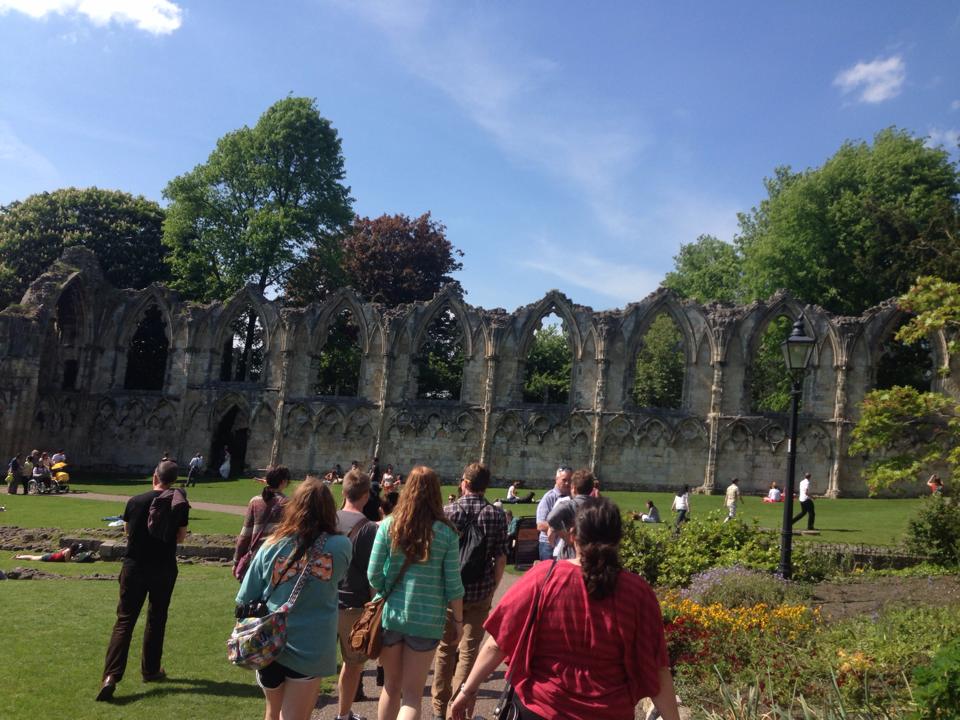 Learning about theatre history in historic sites