We believe the most important goal Appalachian State University can achieve is to open possibilities — for our Appalachian Community, our society and our planet — by empowering human potential.
Appalachian has been cultivating students' personal best for 120 years through small classes, individual attention and mentoring, as well as institutional values, practices and policies.
The premier public undergraduate institution in the state of North Carolina and a national leader in higher education, Appalachian has established five-year performance goals as part of the UNC System's five-year strategic plan, titled "Higher Expectations," addressing:
Access.
Student success.
Economic impact.
2021 is the final year of reporting for the UNC System's five-year strategic performance benchmarks as set in 2017 — initiatives consistent with App State's mission to increase access to education for those students who otherwise would not have the opportunity to achieve a college education. Based on data provided by the UNC System office in December 2020, App State is on track to meet or exceed all of its goals. Among the prioritized goals, the university is performing particularly well in rural and first-generation enrollments. Notably, App State's rural student enrollment exceeds the System's strategic plan benchmark for this year by more than 300 students, and the university is above its benchmark goals for low-income completions.
App State's world-class faculty and dedicated staff help make the university a national leader in higher education. The value of work can be measured in students' achievements in the classroom, laboratories, and co-curricular activities, and in graduates' life and career success. App State enrolls more than 20,000 students and continues to grow at a slow and steady rate.
Appalachian's five-year performance goals
Appalachian's agreement with the UNC System in support of its strategic plan is to prioritize the following:
Appalachian agreed to improve the following:
Low-income enrollments — By fall 2021, enroll 4,911 low-income students, a 9.3% increase over 2015 levels (419 additional low-income students over a base of 4,492).
Learn more >>
Undergraduate degree efficiency — By 2021–22, improve undergraduate degree efficiency to 24.2 over a base of 23.3.
Learn more >>
Research productivity — By 2021–22, ASU will receive $18,279,664 in research- and development-sponsored program awards and licensing income, an increase of 15.8% ($2,500,000 additional over a base of $15,779,664).
Learn more >>
Appalachian agreed to sustain the following:
Five-year graduation rates — By 2022, Appalachian will improve its five-year graduation rate from any accredited institution to 77.0%. This is an improvement over a base of 74.6% for Appalachian's 2010 cohort.
Learn more >>
Video Transcript
Voiceover: In 1899, the misty ridges of Northwestern North Carolina became home to a simple, yet powerful vision: to transform lives and the region through the empowerment of education. Nearly 120 years later, students still feel the pull of this unique place, and Appalachian has remained grounded in the vision of our Founders, providing rural access to a sterling education and serving the region.
The Mountaineer passion for lifelong learning is cultivated from an early age. Right now, Appalachian's youngest Mountaineers are developing critical learning skills while also discovering that college is in their future. And when they are ready, their "college on the mountain" will be ready for them…
Tasha Hall-Powell: So, the children that go to school here at the academy are from all across Forsyth county, particularly children who may be struggling readers. Our goal is to improve literacy for all students K-5, to work with them, bring in the curriculum through Appalachian State University and reading clinic, and support learning across all disciplines.
Amie Snow: The experience for a University student here at Middle Fork is really critical. We're able to show them what their practice that they're learning in the classroom, looks like in action. So, now we have this community of learners that aren't just little kindergarten through fifth grade students, but we also have teachers who are learning together with them and they really are building a community that the academy is really proud to be a part of.
Melissa Boyd: So, I've been teaching for 31 years, and one of the questions people always ask me is, "Why are you still doing this? Why aren't you retired?" And my answer to them is, "Because we finally got it right!" These children are getting to interact with university professors. They are now identifying with Appalachian, they are saying "That's my college. I'm going to go to that college on the mountain," and they're very excited about that. And so now these are children who could be first-generation college students, and they're already thinking about it and identifying as college students.
Tasha Hall-Powell: I love being here. I love being at the academy because this is like, one of the best opportunities that a principal can have. I mean the amount of support that I've had as a principal, I, it's just overwhelming and I just like being a voice for children and to be a partner with the parents and a partner on behalf of App State University. This is what I love doing, so I'm very thankful.
Voiceover: Some of the state's brightest high school students are already learning from Appalachian faculty through a robust summer academic camp portfolio. As the North Carolina School of Science and Math develops their Morganton campus, Appalachian faculty and staff are advising on sustainability initiatives and curriculum, and once open, will be a key resource for the Western campus…
Todd Roberts: Yeah, Appalachian State has been a decades-long partner with NCSSM. One of the things that we try to do at NCSSM is to give students opportunities for real-world learning and that happens, can happen some on campus, but often happens off campus and so one of the great opportunities is to tie in what universities in that part of North Carolina have as real areas of focus for themselves. So, Appalachian State is a great example, where renewable energy and sustainability, they have just been a leader in that area and so we're going to hopefully benefit from a partnership and collaboration with faculty, where our students may be going to Appalachian State to participate in activities and where faculty and students from Appalachian State may be coming to the campus in Morganton to work with students on a variety of different types of research opportunities, internships, where they can apply what they're learning in the classroom out in settings, whether it be in labs or businesses or other real-world types of experiences.
Voiceover: As the University of North Carolina continues to expand signature educational opportunities in Western North Carolina, Appalachian's contribution to this effort is an Innovation Campus, which will enhance curriculum while delivering a profound impact on the region's economic development.
Located at the edge of a 65-acre nature preserve, the Innovation Campus will provide a vital link between the university and the regional community through education, research and outreach. As the Innovation Campus develops, it will provide a vital and dynamic space where students and faculty will work together with industry partners in specialized areas that capitalize on Appalachian's strengths and regional identity. Collaborations across colleges and disciplines will prepare students for career progression in a dynamic work environment. Nearly 120 years after the Dougherty Brothers set forth on their ambitious plan, Appalachian's pioneering vision is bolder than ever.
2020 Enrollment Goals
Five-year Performance Goals
Supporting initiatives
These five-year performance goals cannot be met without Appalachian's continued emphasis on two ongoing strategic initiatives: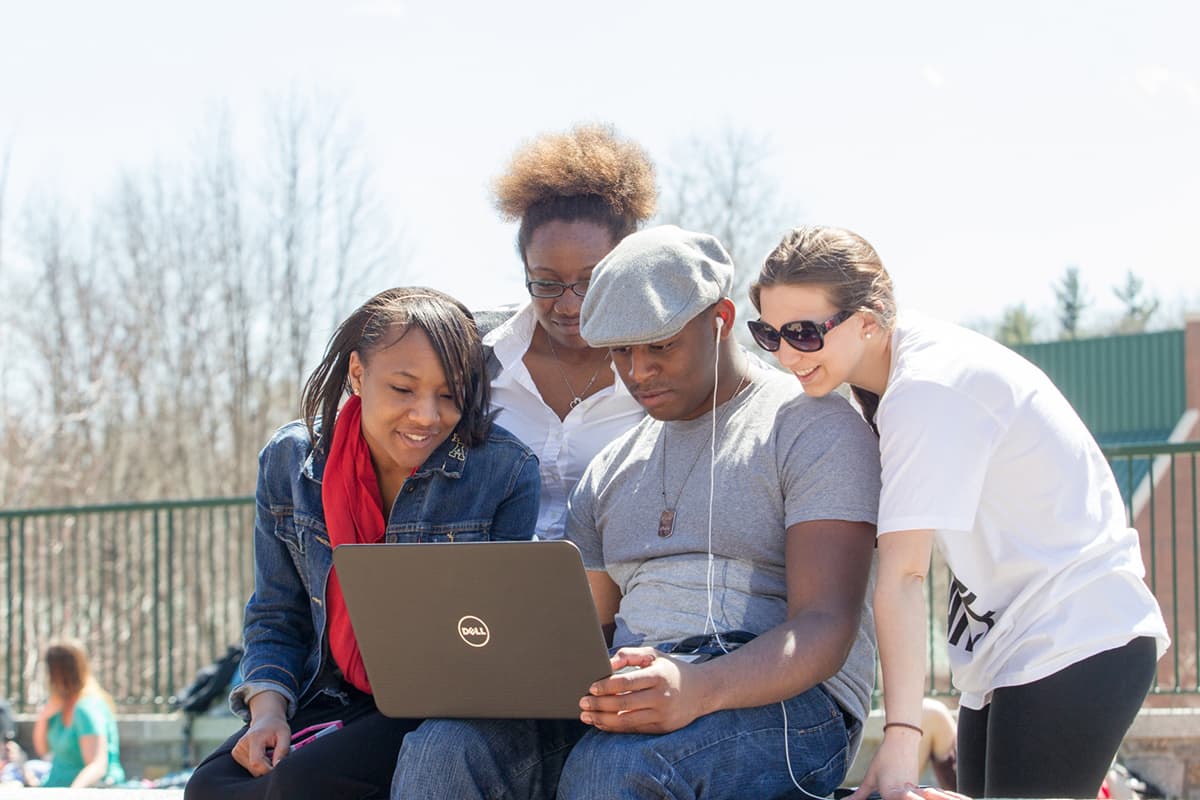 Our community is strengthened by an environment of inclusive excellence in which every person is valued, supported and respected.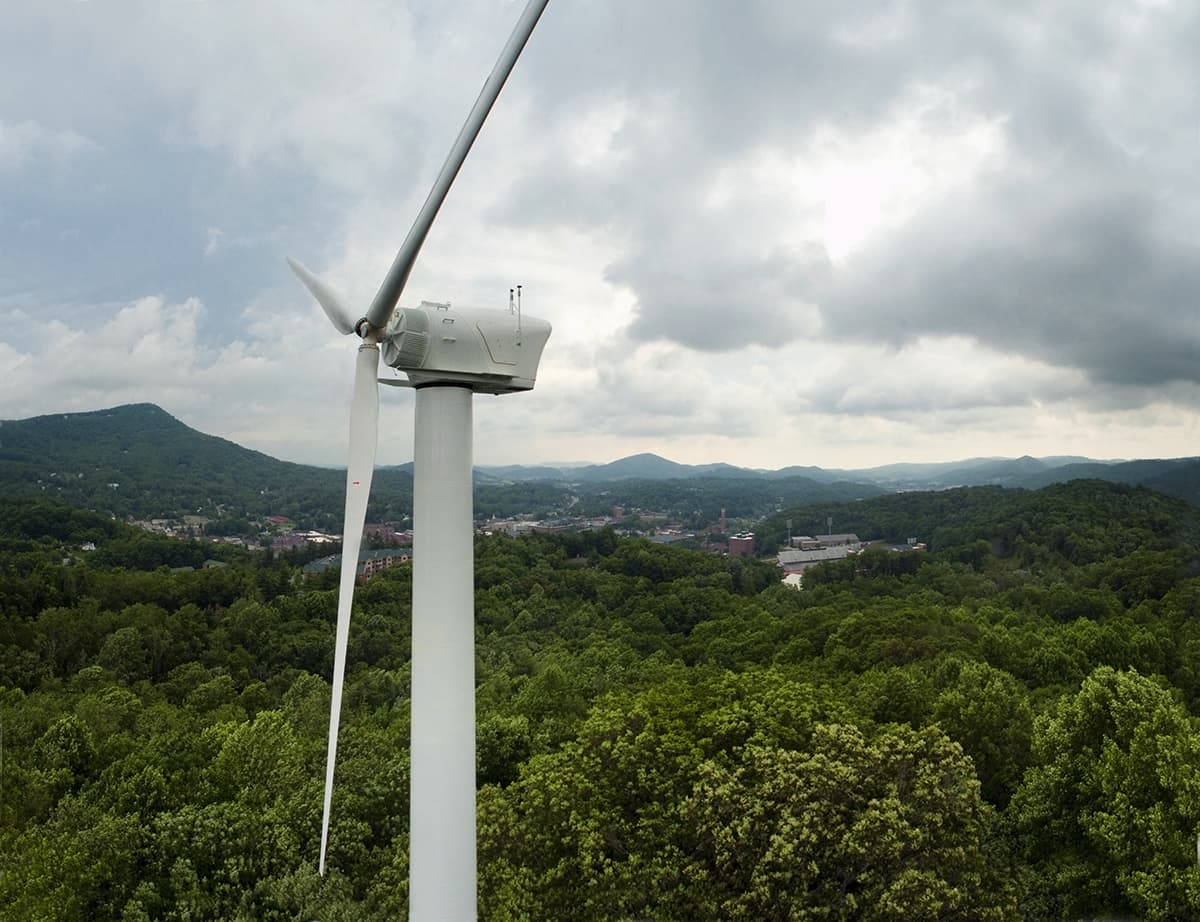 We embrace and promote action that ensures environmental, societal and economic measures to meet the resource needs of today and of future generations.
Related Links:
Construction - Who Benefits
Community

Academics

Students

Athletics