Among the areas in which Appalachian State University has signed an agreement with the UNC System to sustain in support of the UNC System strategic plan is its five-year graduation rate.
This item addresses the UNC System's goal of student success — increasing degree attainment and ensuring value and relevance for students.
Appalachian's agreement:
By 2022, Appalachian will improve its five-year graduation rate from any accredited institution to 77.0%. This is an improvement over a base of 74.6% for its 2010 cohort.

What constitutes "five-year graduation rate"?
The UNC System's 5-year graduation rate uses the number of first-time, full-time, bachelor's degree-seeking undergraduates who received a baccalaureate degree from any accredited institution of higher education within 5 years as its numerator. The denominator is the number in the cohort for the fall in which the cohort began study at a UNC System institution.
Five-year Performance Goals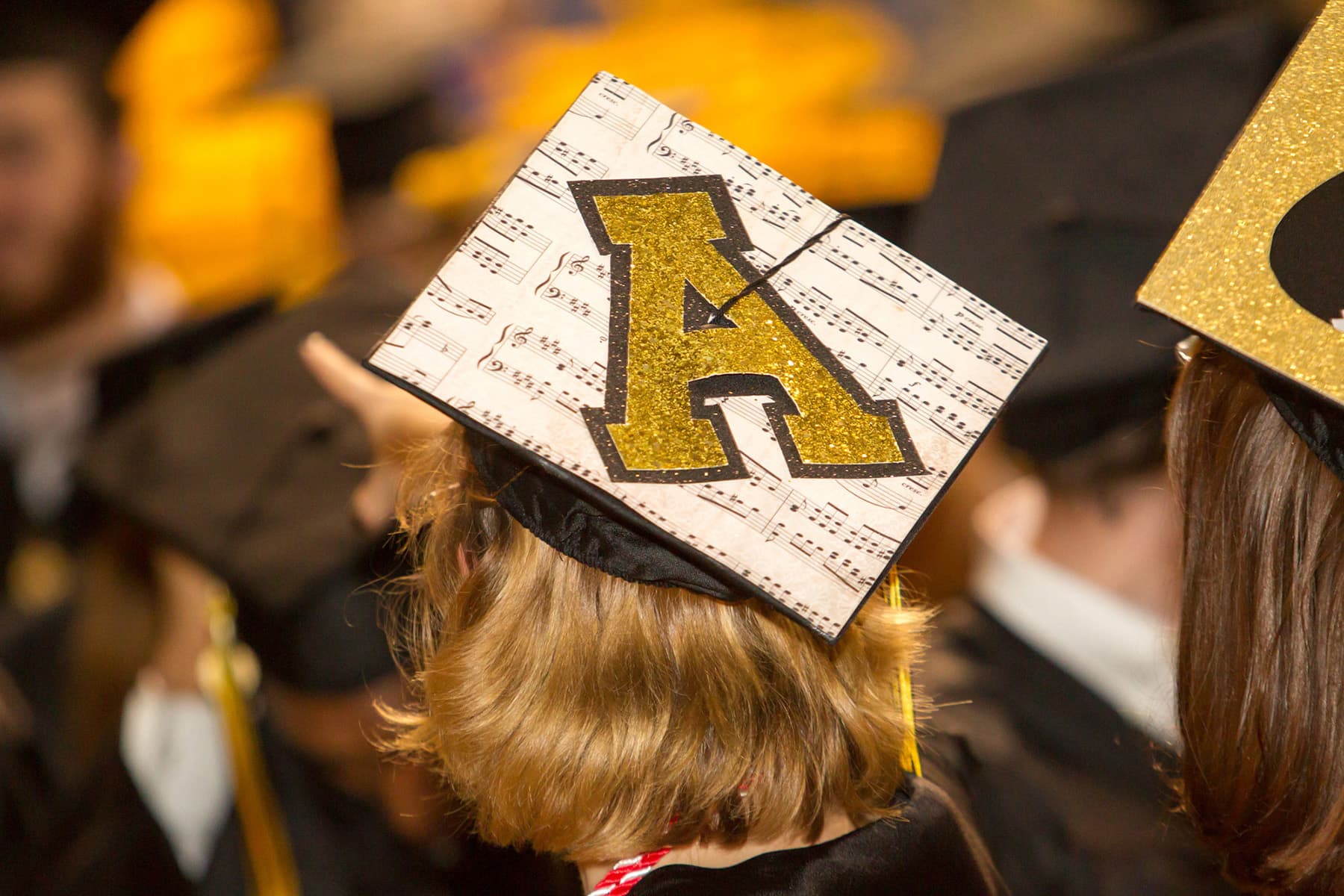 A spirited graduate from the Hayes School of Music. Photo by Marie Freeman