Among the areas in which Appalachian State University has signed an agreement with the UNC System to prioritize in support of the UNC System strategic plan is rural enrollments.
This item addresses the UNC System's goal to continue its proud heritage of access and student diversity.
Appalachian's agreement:
By fall 2021, enroll 5,715 rural students, a 7.3% increase over 2016 levels (387 additional rural students over a base of 5,328).
What constitutes "rural enrollment"?
The UNC System strategic plan defines an institution's rural enrollment as the number of in-state, degree-seeking undergraduate students enrolled in the fall term who live in a county that the North Carolina Department of Commerce defined in 2016 as a Tier 1 or Tier 2 county.
These undergraduate students would need to have resided in a North Carolina Tier 1 or 2 County in the last five years.
Qualifying criteria for Tier 1 status:
Less than 12,000 people
Less than 50,000 people AND a poverty rate of 19% or greater
Tier 1 status for at least two consecutive years
Qualifying criteria for Tier 2 status: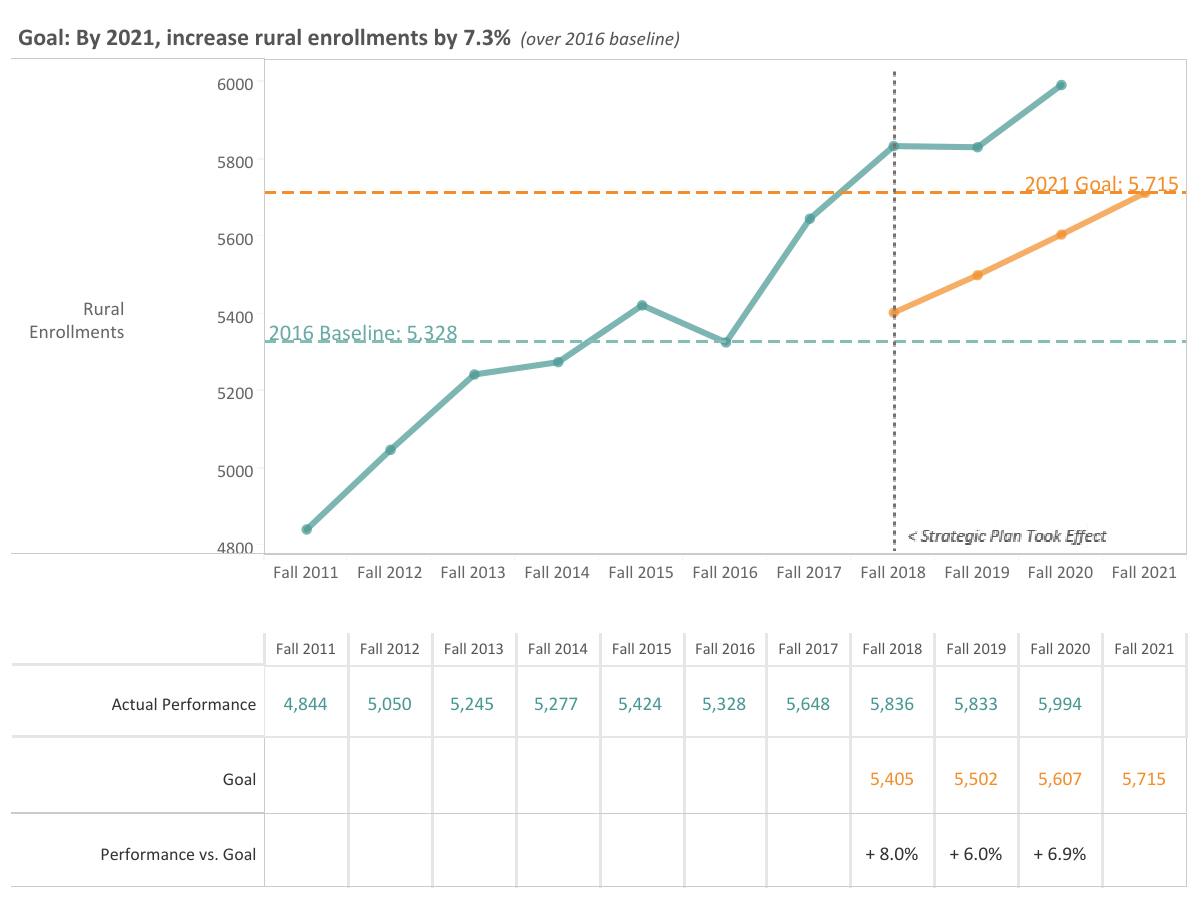 Five-year Performance Goals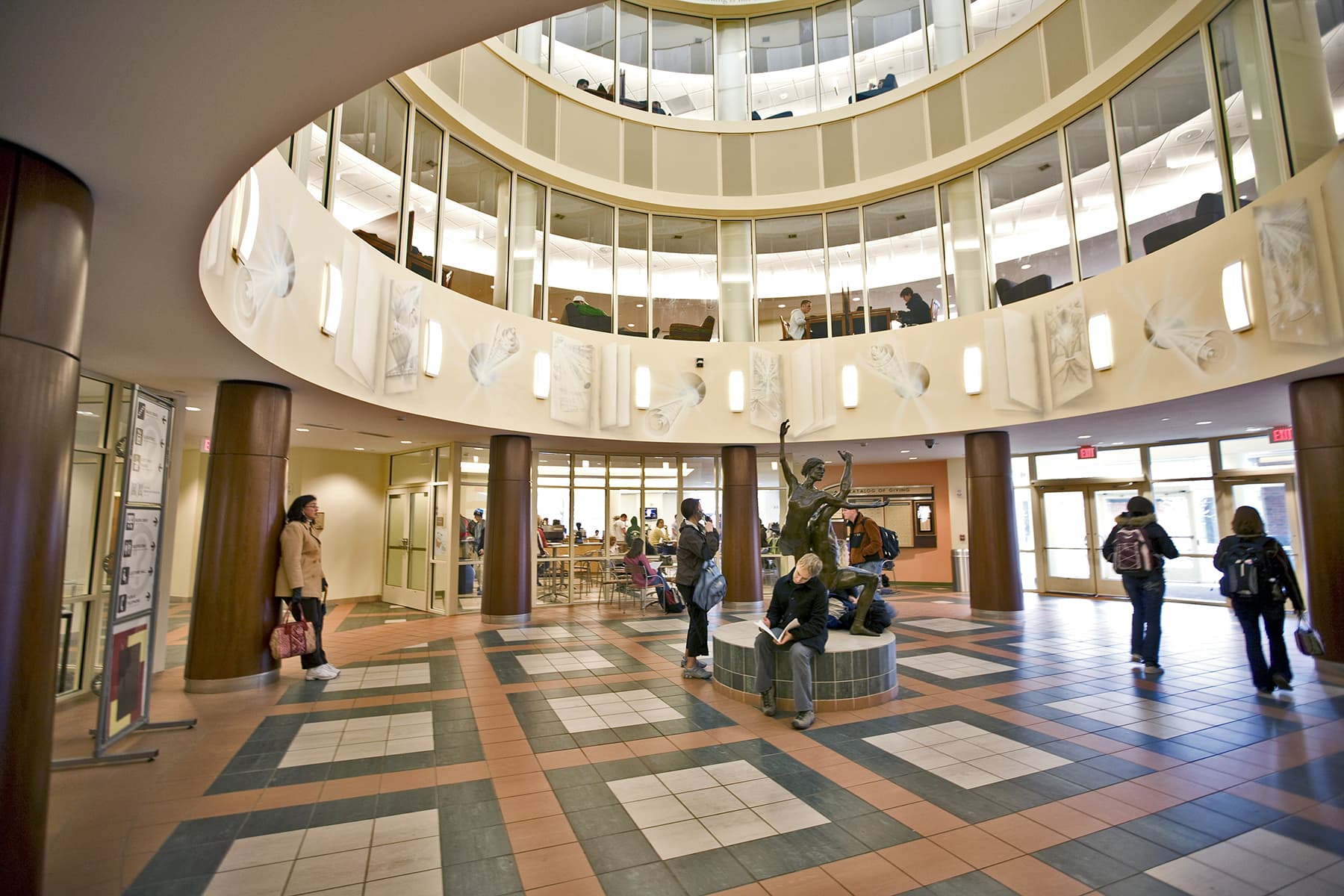 Belk Library and Information Commons, pictured, had 1.3 million visitors between July 2016 and June 2017. Photo by Marie Freeman