Among the areas in which Appalachian State University has signed an agreement with the UNC System to improve in support of the UNC System strategic plan is low-income enrollments.
This item addresses the UNC System's goal to continue its proud heritage of access and student diversity.
Appalachian's agreement:
By fall 2021, enroll 4,911 low-income students, a 9.3% increase over 2015 levels (419 additional low-income students over a base of 4,492).

What constitutes "low-income enrollment"?
The UNC System strategic plan defines an institution's low-income enrollment as the number of in-state, degree-seeking undergraduate students enrolled in the fall term who received a federal Pell Grant.
Five-year Performance Goals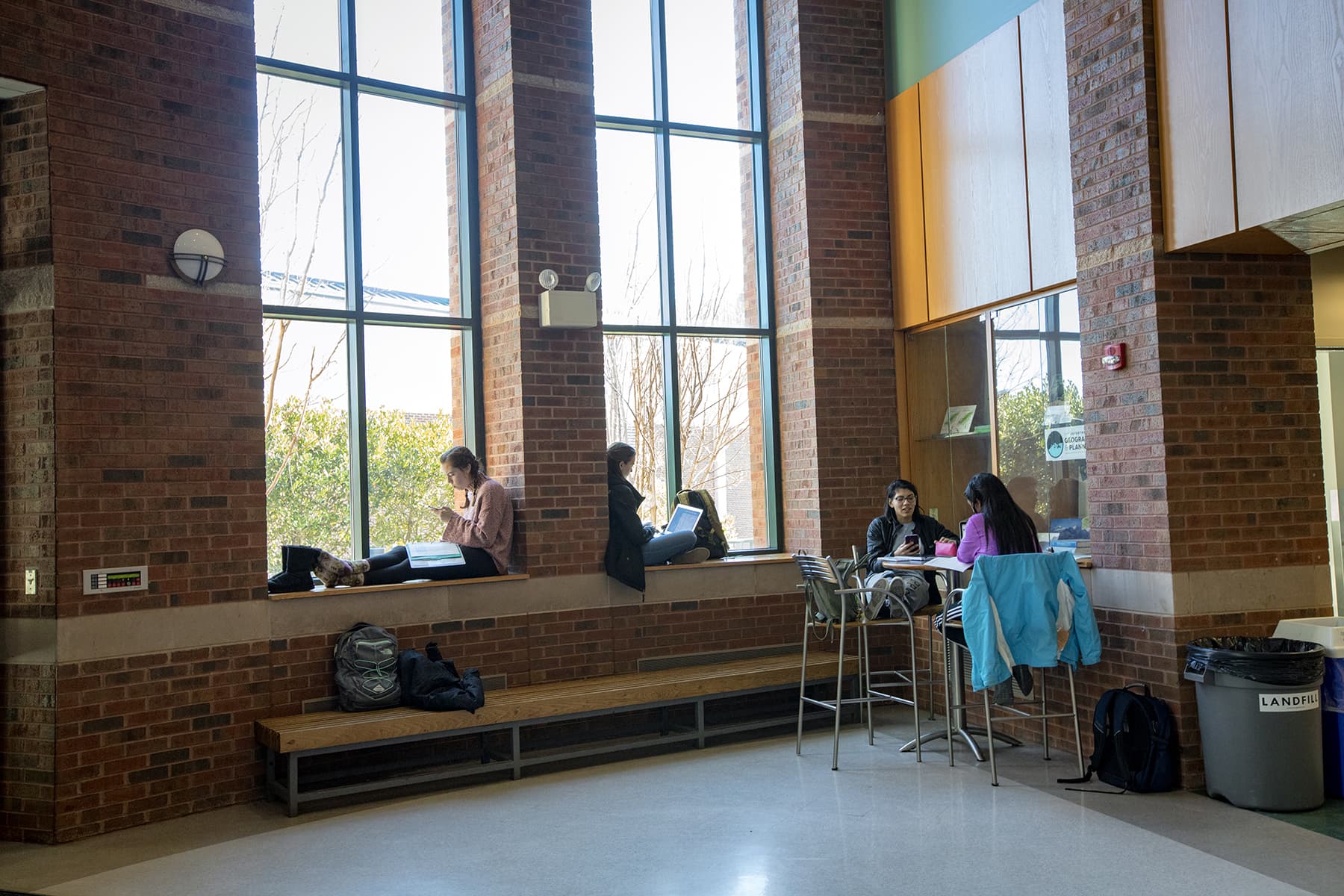 Students relax and study in the lobby of Rankin Science. Photo by Marie Freeman