Cranes, cones and diverted traffic. These generally mean one thing on a university campus — growth and change. At Appalachian State University, signs of construction also represent our deep commitment to the institution's academic mission, the quality of the Appalachian Experience, and service to students and the citizens of North Carolina.
Appalachian has major construction projects underway or being planned that will enhance the Appalachian Experience and support the university's strategic plan, "The Appalachian Experience: Envisioning a just and sustainable future."
Each project also supports Appalachian's goals and metrics associated with the University of North Carolina System's strategic plan, titled "Higher Expectations."
Major current projects:
Capital projects at Appalachian continue, as Gov. Roy Cooper's March 27, 2020, stay-at-home order considers construction, specifically for housing and on government property, as an essential business activity. For employee safety, contractors are taking protective measures against the coronavirus.
Construction at App State continues because:
Discontinuing projects would severely impact project costs to the state, requiring more money to re-start an abandoned project and increasing the risk of material delays and some subcontractors going out of business.
The new residence halls being built under a public-private partnership constitute a ground lease, whereby a private developer has created a timeline and is managing the construction privately. The financial feasibility of the project is based on a specific timeline tied to the academic year.
In other construction on campus, bond money was approved by Appalachian's Board of Trustees and the Board of Governors of the University of North Carolina System. Appalachian has a fiduciary responsibility to execute construction in the shortest time possible. And, much like a homeowner building a new home with a construction loan, the university is already making payments on the project.
Major completed projects: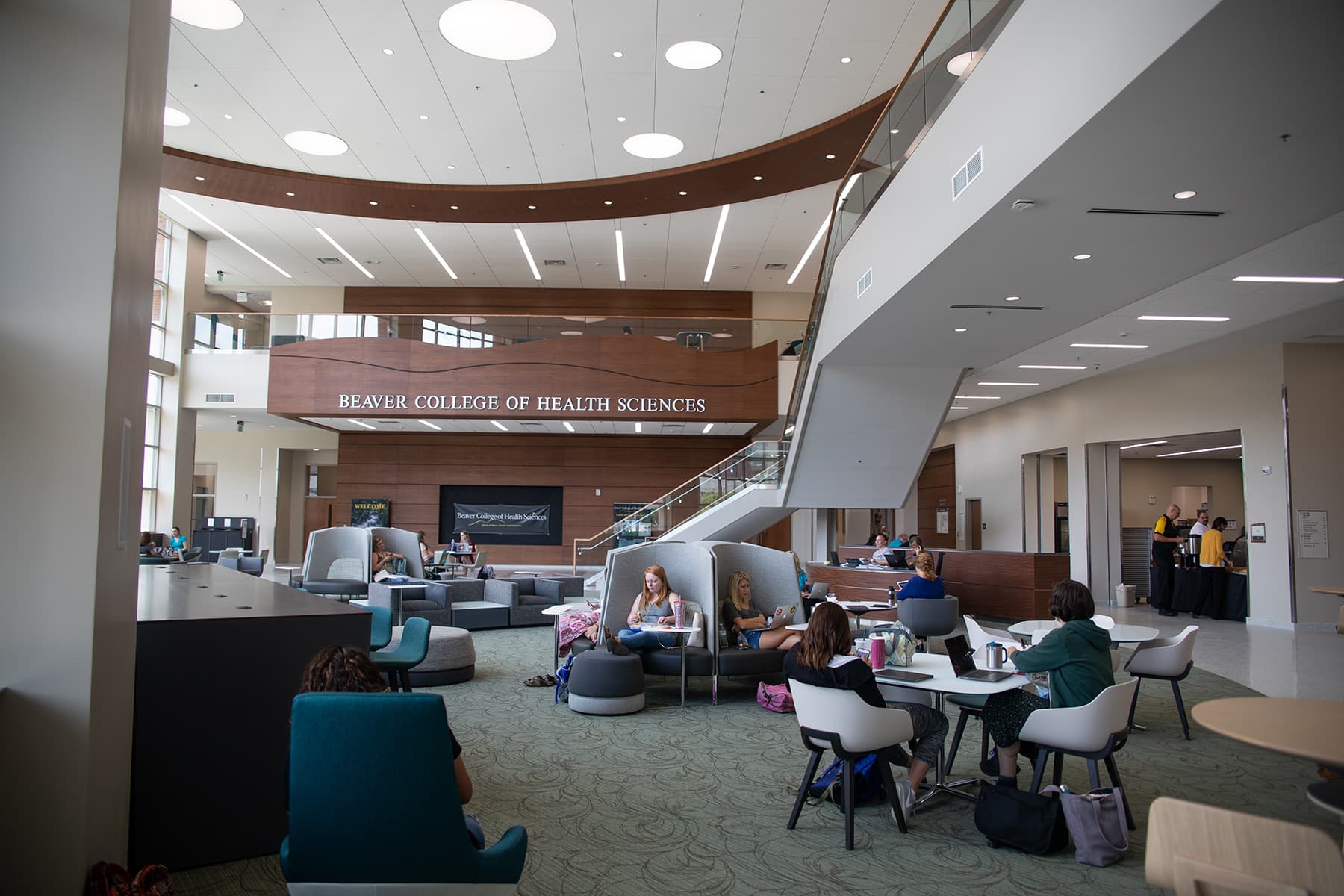 Students inside the newly opened Leon Levine Hall on the first day of classes in fall 2018 semester. Photo by Marie Freeman
An aerial view of areas receiving millennial campus designation at Appalachian State University. Video by Marie Freeman