Wey Hall, pictured in spring 2018. Click on the image for a full view. Photo by Marie Freeman
The Wey Hall renovation and modernization is one of several major construction projects underway or being planned over the next three to five years at Appalachian State University to enhance the Appalachian Experience.
The project supports the strategic plan of Appalachian and the university's goals and metrics associated with the University of North Carolina System's strategic plan. It will benefit students and academics.
About
Wey Hall, which houses the Department of Art, was built in 1976 and has never been renovated. It lacks fire suppression and sprinkler systems. Other major building systems are also reaching the end of their useful lives, such as plumbing, elevators, and electrical, heating/cooling and ventilation systems. Ventilation is particularly important in this building, given that students work in metal work and dark room processes that produce fumes.
Originally, the university planned to renovate the building's third floor only. In May 2018, the UNC Board of Governors authorized the university to spend up to $200,000 for advance planning for this third floor renovation. During the course of planning, it became apparent that a comprehensive, full-building modernization would be required.
Renovation and modernization of the entire building will cost approximately $25 million and will include aesthetic improvements in addition to addressing all major building systems. In March 2019, the Board of Governors authorized Appalachian to spend up to $2 million of the $25 million needed to create preliminary building designs (known as "Advance Planning.") LS3P was selected as the designer.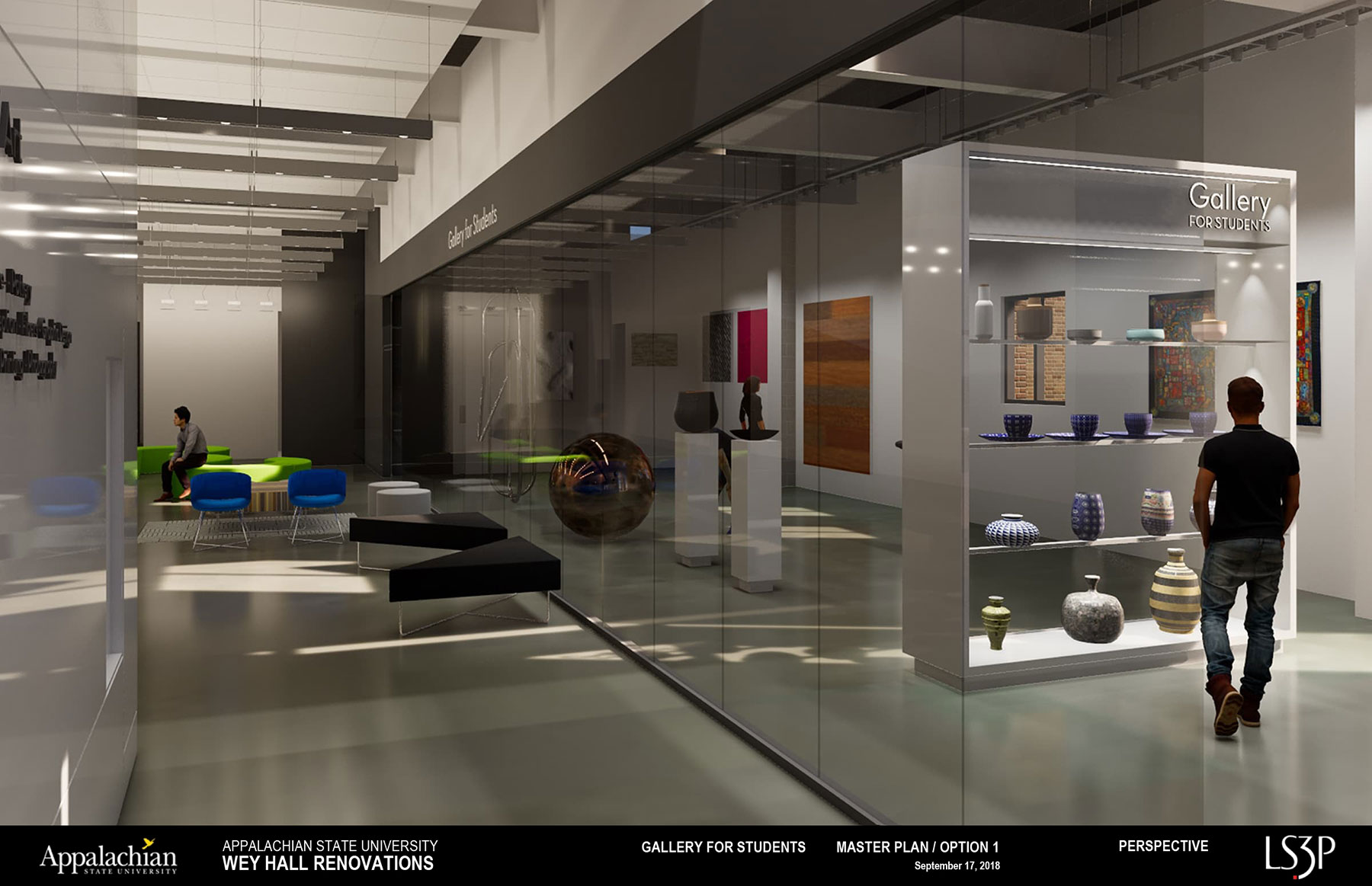 An architectural rendering of a gallery for students, part of the proposed designs for Wey Hall's renovations. Image courtesy of LS3P Associates.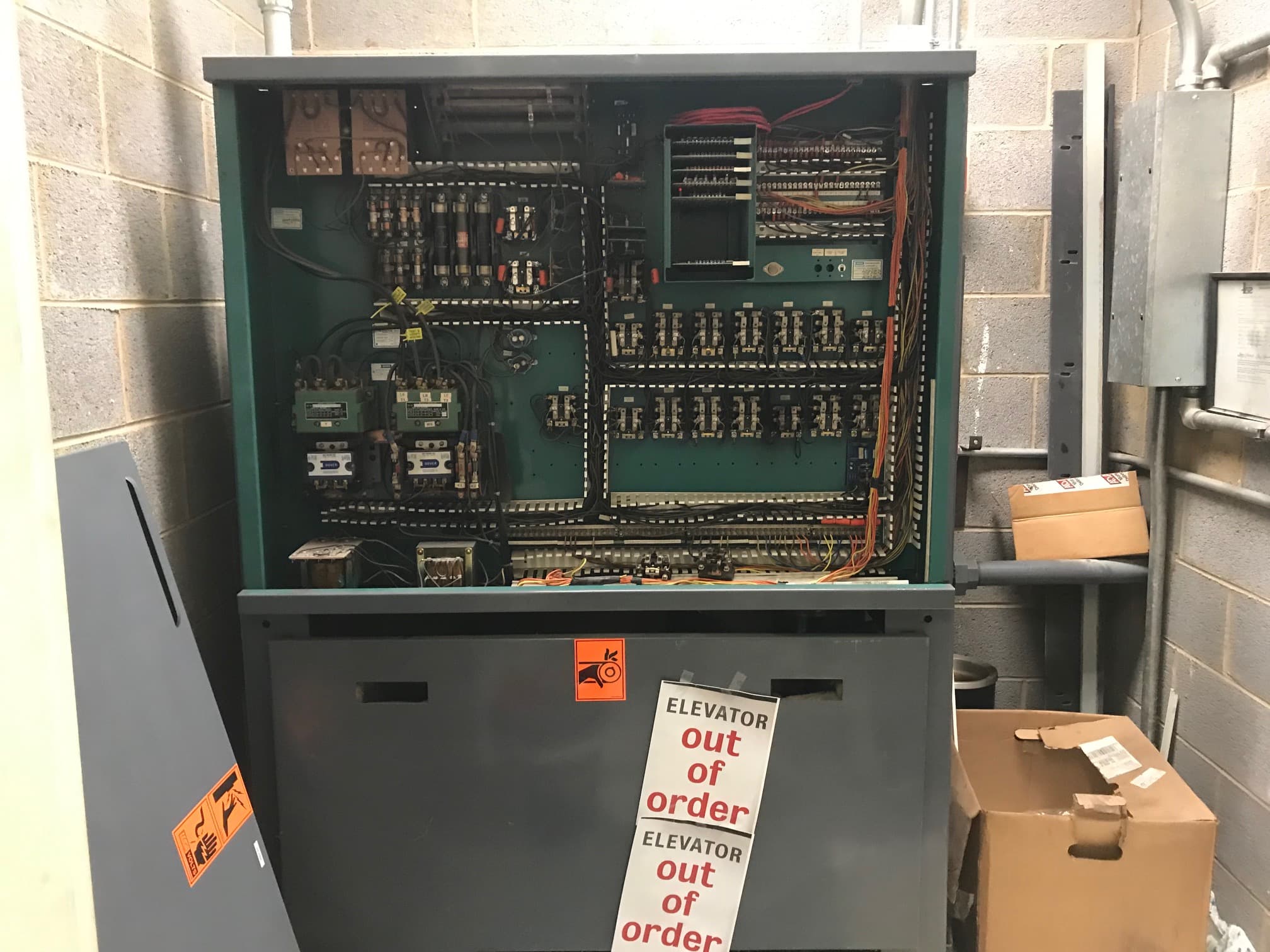 Obsolete control panels are among Wey Hall's deficiencies. Photo submitted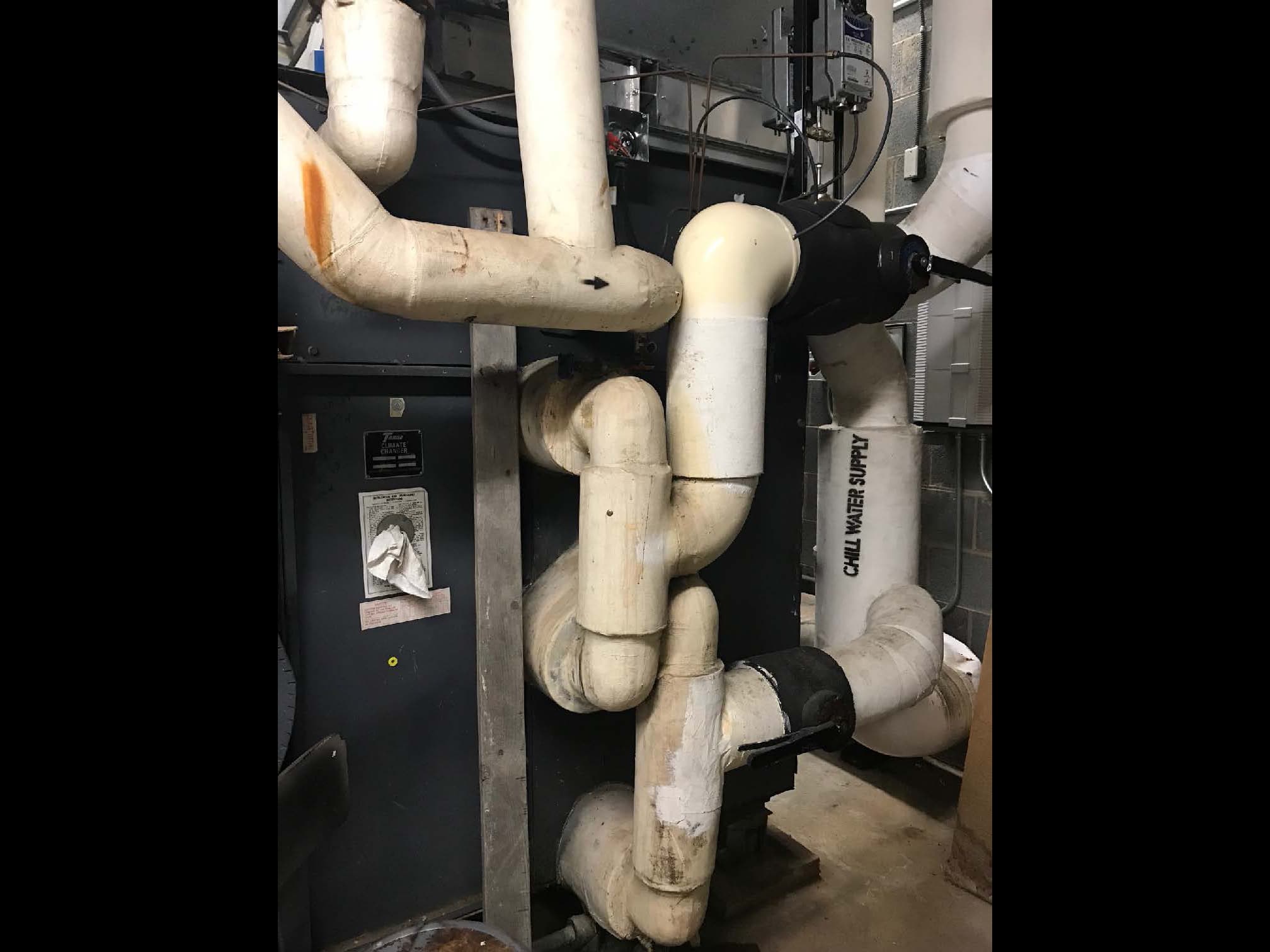 Severely deteriorated HVAC systems are among Wey Hall's deficiencies. Photo submitted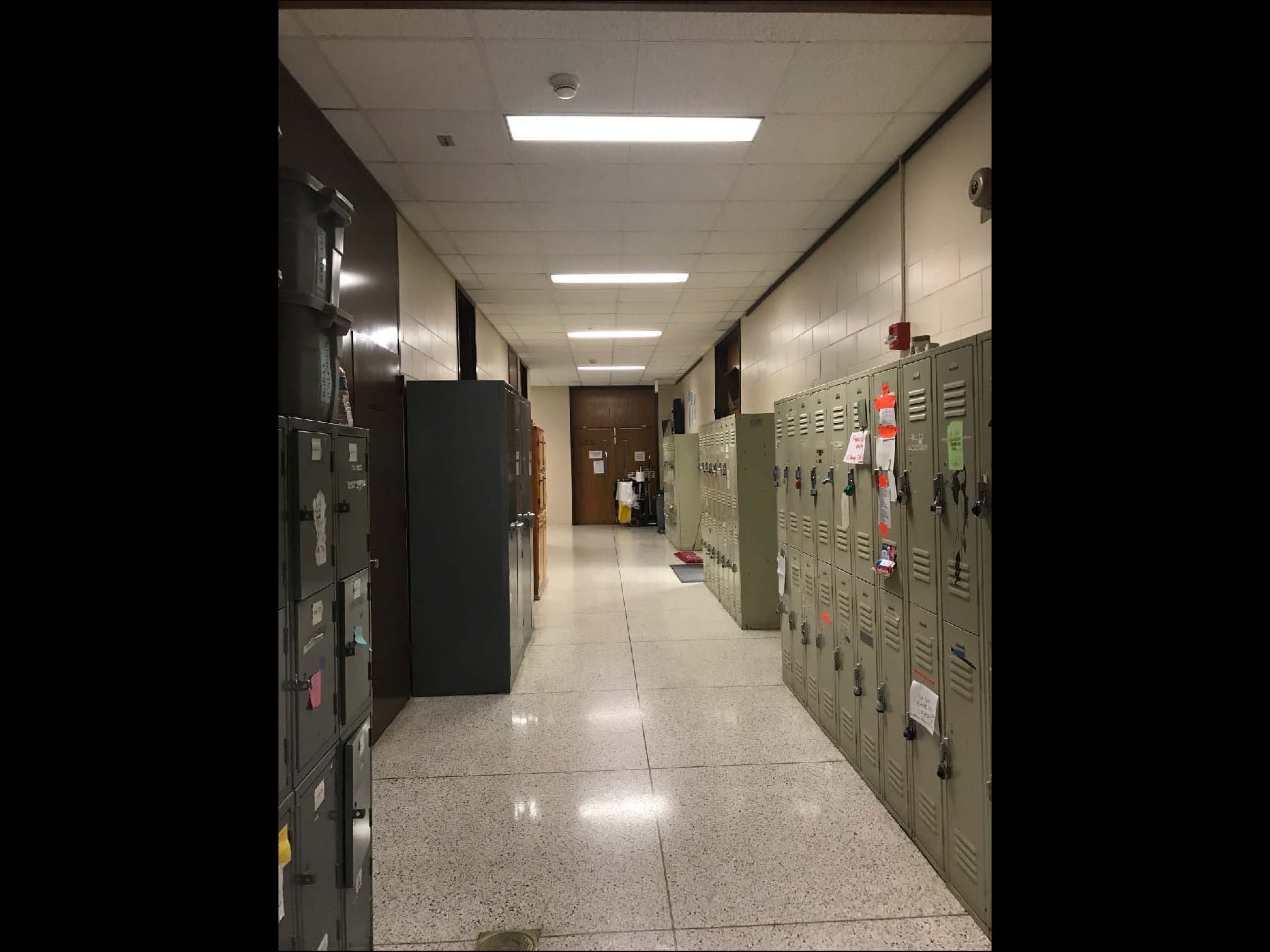 Hallways overloaded with storage and lockers are among Wey Hall's deficiencies. Photo submitted
Status
The project is in the Advance Planning stage. If funds become available, the earliest time construction could begin would be 2021. The university will have swing space available for Wey Hall faculty displaced by the renovation once the Sanford Hall renovation project concludes.
How is it funded?
This project may be funded with a combination of donations, carry forward funds and legislative appropriations.
Who will benefit?
Wey Hall houses the Department of Art, which offers more than 100 course sections to approximately 1,400 students. The building's classrooms also are used by University College for general education and first year seminar courses.
How does it support UNC System Goals and Metrics?
Providing the best environment for teaching and learning, particularly for first-year students, can impact recruitment and retention.
Major current projects:
Capital projects at Appalachian continue, as Gov. Roy Cooper's March 27, 2020, stay-at-home order considers construction, specifically for housing and on government property, as an essential business activity. For employee safety, contractors are taking protective measures against the coronavirus.

Construction at App State continues because:

• Discontinuing projects would severely impact project costs to the state, requiring more money to re-start an abandoned project and increasing the risk of material delays and some subcontractors going out of business.

• The new residence halls being built under a public-private partnership constitute a ground lease, whereby a private developer has created a timeline and is managing the construction privately. The financial feasibility of the project is based on a specific timeline tied to the academic year.

• In other construction on campus, bond money was approved by Appalachian's Board of Trustees and the Board of Governors of the University of North Carolina System. Appalachian has a fiduciary responsibility to execute construction in the shortest time possible. And, much like a homeowner building a new home with a construction loan, the university is already making payments on the project.
Major completed projects:
An aerial view of areas receiving millennial campus designation at Appalachian State University. Video by Marie Freeman